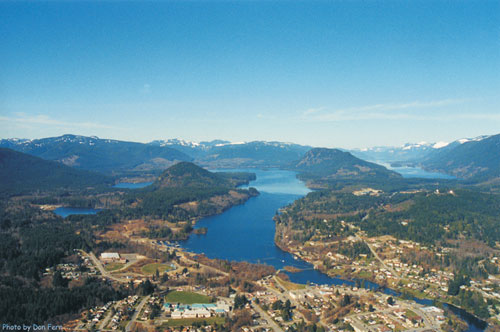 Beaver Lake Resort, is the only full service destination resort in the Cowichan Lake area.
Our guests enjoy a wide variety of camping choices from a full service RV campsite, a shady tent campsite to a fully self contained cabin.
Whatever your camping desire is, we have it waiting for you.
Not only do we have GREAT campsites we also have flush toilets, free hot showers plus much, much more.
Come join us on the shores of Beaver Lake for a vacation that you will long remember!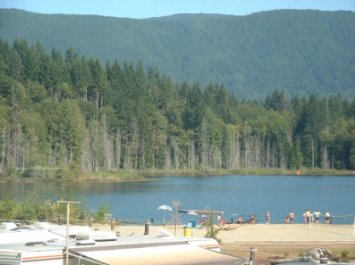 Beaver Lake Resort/Campground is located in the beautiful Cowichan Valley on Vancouver Island, British Columbia, Canada.
Nestled amongst the mountains and surrounded by mature fir trees it's the perfect place for campers to sit back and relax.
Beaver Lake is a privately owned lake with access only from our resort, our camping guests can enjoy more than 1500 feet of lake frontage.
The lake itself is small enough to not get lost but large enough for those who want to explore its private coves.
Our aim is to provide families and seniors a safe, quiet, relaxing outdoor camping experience and our staff will go out of their way to ensure this. Our resort offers guest programs throughout the summer months for both the young and the young at heart, for more information please check out our features page.
All of this and only 60 minutes from Victoria or Nanaimo.