Dust off your cowboy hat and pull on your boots. It's time to head to the South Cariboo region in British Columbia, a.k.a. 'cowboy country.' The Montana Hill Guest Ranch offers an upscale retreat for urban dwellers to experience wide-open spaces and escape the city life. Summer has horseback riding, fly-fishing, hiking, mountain biking and wildlife viewing. Winter brings cross-country skiing, ice fishing, snowmobiling and snowshoeing.

Due to its small size Montana Hill is proud to offer friendly, personalized service to every guest.
Whether you are a family, a couple or traveling solo, the ranch has everything you need for a relaxing getaway. Up to twenty guests can be accommodated in deluxe log cabins and the staff tailors custom itineraries for groups.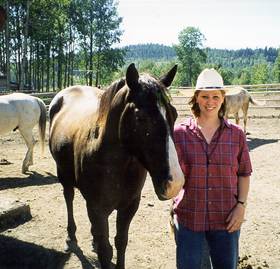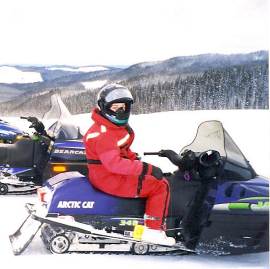 Photographic evidence behind Montana Hill's claims to all season fun!
Although a fair number of Europeans find the way to Montana Hill, guests hail mainly from the Lower Mainland and Vancouver Island seeking the outdoor experience. 2004 marketing efforts have targeted clients using the Internet to research and book their travel arrangements. The demographics of these Internet users are felt to be a good fit for the calibre of travel product they offer. In its 2004 web marketing efforts, Montana Hill chose two prominent guest ranch/adventure travel websites and added the Quokka Online Booking System. These new initiatives will attract and capture some unexplored markets for Montana Hill.