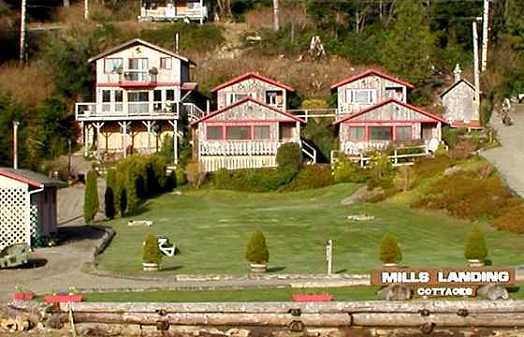 As you may have noticed with our profiles, we like to explore where our clients are, especially if they operate somewhere less accessible than the major centres. When Margaret Campbell of Mills Landing recently renewed her Quokka Online Booking System account, we realized that few of the Quokka Systems team had been to Bamfield. So we asked Margaret a few questions about Bamfield and the benefits of online booking when having 4 rooms/cottages to book.
Margaret told us that Bamfield takes a bit of effort to reach and Tofino and Ucluelet garner the major of attention. However, Bamfield attracts people who find those areas too expensive and can't find a place to stay during the busy season. In addition, there is a trend for people to look for something less commercial than the other two areas have become. There are only two grocery stores in the area and the mail is picked up and delivered only three days each week.
We learned that there is a lot to do despite the slower pace. One night is not enough to take in the outstanding Bamfield Boardwalk along the west side of the harbour, Brady's Beach, day hikes on the West Coast Trail, and The Bamfield Marine Sciences Centre, which is expanding and becoming a world class learning centre.
We often hear from our prospects that their place is either too small or that it doesn't have the traffic to invest in the Internet. But Margaret told me, "the Internet has been the most productive advertising avenue for us. We have done print advertising in the past and have found that the Internet far surpasses that medium. It's an easy way to shop, and the on-line booking system just seems to go hand in hand."